Speakers
2022 Speakers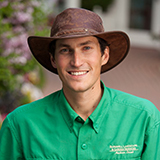 Jack Barnwell
Jack Barnwell Design
Garden Topics:
To be announced
www.facebook.com/jackbarnwelldesign
Jack Barnwell is an award winning garden designer, author, and owner of C3 Gardens of Southwest Florida and Barnwell Landscape and Garden based on Mackinac Island, MI. Jack has over twenty years of experience creating  breathtaking commercial and private garden displays.
Barnwell Landscape and Garden is responsible for the annual planting and maintenance of thousands of flats of flowers. Plants and materials are brought to the Island by boat and moved on location by horse and bike power! Jack has customized his work for the Southwest Florida climate and market, but maintains many of their clients' plantings by bicycle as this provides a more efficient means of transport, plus decreases impact on the environment.
Jack's work has been featured in Landscape Management magazine and as a consultant for Proven Winners, Jack helps with design of beautiful gardens at commercial properties all over the United States.
At the end of a long day, Jack, his wife Karen, and their two sons enjoy watching the sunset, no matter which island they are on at the time…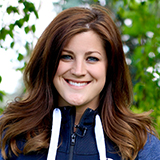 Laura LeBoutillier ~ Keynote Speaker
Garden Answer
Garden Topics:
To be announced
www.facebook.com/gardenanswer
Laura LeBoutillier is quite simply an emerging force in the field of gardening. She started Garden Answer in 2014, a YouTube how-to gardening vlog filled with style, expertise, and helpful gardening knowledge.
From the time she was a child, Laura was surrounded by her Ontario, Oregon family garden and family business, Andrew's Seed Co.
Today, she has attracted 1.4 million YouTube channel subscribers, her Facebook page has 3.8 million followers, and Instagram has nearly half a million followers. She is truly quite the sensation in just a short period of time and these numbers are continually growing!
She can't wait to meet you, chat about all things earthy, and share some of her expertise with you first-hand!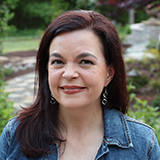 Jenny Simpson ~ Keynote Speaker & Breakout Session
Creekside Nursery
Garden Topics:
To be announced
www.facebook.com/CreeksideNurseryInc
Jenny Simpson, along with her husband Jerry, own and operate Creekside Nursery, Inc in Dallas, NC.  They began Creekside in 2005 with the philosophy that having a beautiful garden is achievable to everyone.  Even those with self-proclaimed black thumbs!
Creekside Nursery has been a Proven Winners Certified Garden Center for eight years, and has quickly become a Proven Winners destination garden center with its vast inventory of Proven Winners annuals, perennials, and shrubs.  Located in the quiet countryside of North Carolina's Piedmont region, Creekside offers its customers a unique shopping experience unlike any other garden center in the area.
In early 2019, Jenny and Jerry began their YouTube channel "Gardening with Creekside" with the goal of inspiring gardeners everywhere to go outside and create the space they have always dreamed of.  With Jenny's videos, viewers gain the knowledge and confidence they need to tackle whatever challenges their gardens may offer them.  Jenny understands that gardening in the South has its own unique challenges including her red clay soil, and hot, humid nights.
Jenny is looking forward to meeting you this summer, and she is excited to help you grow, bloom, and thrive!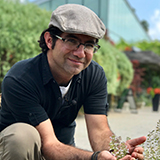 Paul Zammit ~ Keynote Speaker
Garden Topics:
To be announced
Paul Zammit, is a graduate of the University of Guelph (Ontario, Canada) and is a professor of Horticulture at Niagara College. Prior to joining the faculty, Paul held the position of the Director of Horticulture at the Toronto Botanical Garden for 10 years. He is a passionate and energetic gardener and lover of nature who has been delivering presentations across Canada, throughout the United States, and internationally in countries such as Switzerland, Germany, Bermuda, and South Africa for over 30 years. Paul is also an avid photographer.
For the past six years, Paul has been providing gardening advice on the CBC Here and Now radio program. In 2017, Garden Making magazine selected Paul and his wife as two of Canada's top 20 people shaping gardens across Canada.
Paul has been the recipient of a number of awards including the 2019 and 2021 Garden Communicator of the Year award from Landscape Ontario.
Paul is looking forward to returning to the Grand Garden Show!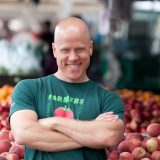 Nathan Lyon ∼ Special Event Speaker
Garden Topics:
Cooking With Garden Fresh Produce
www.chefnathanlyon.com/
Emmy-nominated Chef Nathan Lyon is known for his simple, innovative cuisine featuring fresh, seasonal ingredients. You may recognize Nathan as the Culinary and Culture Ambassador for Curiosity Stream, the host of Good Food America with Nathan Lyon (Z Living), chef and co-host of Growing A Greener World (PBS), creator and host of A Lyon in the Kitchen (Discovery Health and Fit TV), co-creator of the Fiber Fourteen meal plan or from the second season of The Next Food Network Star. In addition to receiving a degree in Health Science from James Madison University, Nathan has earned a Culinary Arts degree from Le Cordon Bleu. He has worked in renowned restaurants and has dedicated over a decade of his life working with local growers in California farmers markets. Nathan's cookbook, Great Food Starts Fresh, made the Washington Post's esteemed "Top Cookbooks" list and received quotes of support from Alice Waters, Graham Kerr, Jamie Oliver and Curtis Stone. Nathan's accomplishments and awards also include Sustainable Seafood Ambassador with the Monterey Bay Aquarium, Culinary Ambassador with the City of Hope Hospital and the honor of an Emmy nomination for "Outstanding Culinary Host."  For more information about Chef Nathan Lyon, visit: www.chefnathanlyon.com and follow Nathan on social media @chefnathanlyon.
Nathan can't wait to meet you and share his tips and tricks for cooking with your fresh, home-grown produce.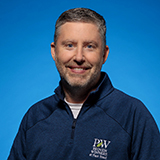 Marshall Dirks
Proven Winners® ~ Event Emcee
provenwinners.com
Marshall Dirks will bring his enthusiasm, humor and 20+ years of experience with Proven Winners® products to "center stage" at our Grand Garden Show.  As the second employee hired by Proven Winners, he is excellent at keeping all of our speakers on their toes and on time! Technically in charge of marketing and public relations, all the plant geeks who surround him have turned him into a passionate gardener!
Marshall is looking forward to the return of the Grand Garden Show for 2022.  He can't wait to see everyone on Mackinac Island.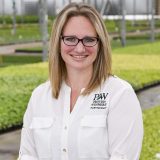 Laura Robles ∼ Breakout Session Speaker
Walter's Gardens Inc.
Garden Topics:
Exciting New Perennial Introductions From Proven Winners
www.waltersgardens.com
Laura Robles is a Regional Product Manager for Walters Gardens, Inc. in Zeeland, MI.  Laura oversees sales in the Mid-Atlantic states, including Delaware, Maryland, New Jersey, Pennsylvania and western New York; and she is also responsible for managing the trialing program sent out to customers.  She was previously the Trials Manager for Walters Gardens, where she managed container trialing of new varieties and production methods, as well as finished production for shows and events.  Prior to coming to Walters Gardens, she was with Neal Mast Greenhouses and Mast Young Plants, where she managed the R&D department.  Laura has been involved in the horticulture industry for over 20 years; in various aspects including retail, public gardening, growing and research, and now sales and technical support.  She received a B.S. in Natural Resources from Cornell University and a B.S. in Horticulture from Michigan State University, and is an alumnus of the Greenhouse Product News 40 Under 40 Class of 2013.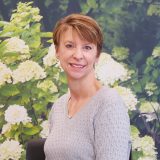 Natalie Carmolli ~ Breakout Session Speaker
Spring Meadow Nursery
Garden Topics:
Hydrangeas - New Varieties and Care
springmeadownursery.com
Natalie is rooted in horticulture. When she was 6-years old her family moved to a farmhouse on 40 acres in mid-Michigan. This house was unique in that it had a full-sized glass greenhouse in the side yard – so of course her mother started a small seasonal business selling spring bedding plants, which quickly turned into a full service flower shop. Natalie grew up working in that shop – learning floral design and customer service; skills she'd take with her to college where she continued in the floral industry as she earned her degree in theatrical performance. So how does one combine a theatre degree and a lifetime immersed in horticulture? Now marketing specialist for Proven Winners® ColorChoice® flowering shrubs, Natalie can tell you that the communication skills she has learned in the theatre help her to express herself clearly and more confidently when talking to large groups about one of her favorite subjects…gardening.